Store General Manager
This is a senior role that reports to the Regional Manager. The Store General Manager takes full accountability for the operational success of our retail stores, leading our store teams, managing budgets and P&L
We usually expect Store General Managers to have at least 5 years of retail management experience, know the industry inside out, and be inspired to pursue a long term career growing a unique business model. As part of this key senior role Store General Managers lead our store teams training and performance maintaining high operating standards and continuing mentoring and development.
Most importantly our Store General Managers have a passion for animals and lead the charge in ensuring Best Friends provides the best pet care.

Assistant Store Manager / 2IC
This is a key leadership role in our retail team. This is a hands on role managing day-to-day operations including motivating and inspiring our team, maintaining high animal care standards and creating a positive environment for the team and customers. As an organisation with a heavy focus on training and development our Assistant Managers lead the charge in developing our sales and service team members.
We expect our Assistant Managers to have at least 3 year of retail management experience. They are confident directing and supervising other team members and lead by initiative and example.

Professional Pet Groomer
We are constantly on the hunt for experienced and dedicated professional pet groomers.
Our grooming team are people who love pets as well as people and enjoy working with dogs and puppies of all different shapes and sizes. Fun, energetic and confident our groomers are people who show initiative and consistent work ethic – building strong relationships with clients
Building a natural rapport with dogs and providing expert grooming service and advice our professional pet groomers embody our vision to provide the best in pet care.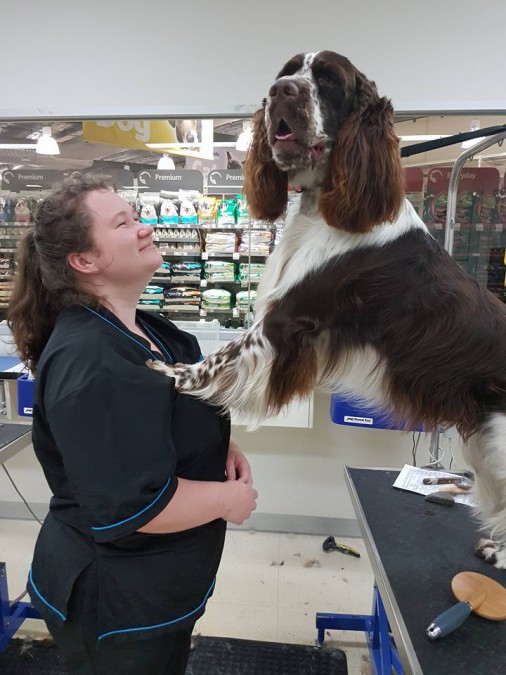 Sales Assistant
Confident, helpful and the face of the brand, our store sales team work to create an amazing customer experience through superior service in all our retail branches.
Sales assistants greet customers as soon as they walk through the door with a fun energetic and friendly attitude. They seek to understand their pet needs, provide advice and match them an appropriate product or service.
We expect our Sales Assistants to have prior experience in retail and customer service. Previous work experience with animals is an advantage but not a requisite. The main expectation is that our sales assistants share a genuine passion for animals and enjoy educating customers about pet care and products.

Professional Pet Grooming Manager
Our Professional Pet Grooming Managers aren't afraid to get their hands dirty.
From managing the day-to-day running of the salon, overseeing budgets and organising rosters, to get stuck in leading by example Professional Pet Grooming Managers drive excellent customer service and are the hub of advanced grooming knowledge on all breed clips.
We expect Professional Pet Grooming Managers to have at least 2 years' experience in the industry, have proven confidence and be able to perform under pressure. They have expert knowledge in dogs grooming on a wide range of breed clips.
Professional Pet Grooming Managers are passionate and committed to caring for pets, while establishing strong long term client relationships through excellent customer service and advice.

Aquatics Expert
They only fishy thing about working with us is that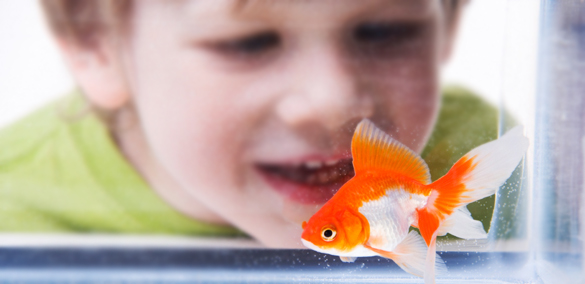 you'll be working with them!
Our Aquatics experts manage and maintain the aquatics area to SOPs. They can answer most questions about freshwater aquariums, including setup, cycling, maintenance, compatible tank mates, feeding. As well as providing expertise around fish our aquatics experts seek to understand their pet needs, provide advice and match customers with an appropriate product or service.
It's a really big advantage before joining our aquatics team to have prior experience in work with aquatic life and fish.

Puppy School Instructor
There really is not a better job in the world than getting to work and play with dogs every day. At least our puppy school instructors think so! Our instructors are experts in providing high quality dog training to every breed of dog no matter now big or small.
Confident in handling and delivering training to canines, our trainers also seek to educate and raise awareness about best practice care for the health and wellbeing of their new puppies and their owners.
Building a natural rapport with dogs and providing expert training our puppy instructors excel at providing the best in pet care.
To become a puppy school instructor previous customer service and animals experience is essential. Ideally, you will have worked training animals and delivering puppy pre-school.

Dog Bather
Our dog bathers are full time animal lovers. Responsible for washing, drying and assisting our grooming and styling team they have a positive can do attitude consistently bouncing around our fun and busy salons
If you want to work with animals but have no experience this may be a great role for you. There are no prerequisite qualifications necessary to be a Dog Bather, however, if you have completed animal studies/courses would still help.
To view vacancies available right now, click here: